The Team
Know Who We Are
The Vedic Vision began with a family of three. The journey started about 45 years
back when Mr. Sanjeev Ranjan Mishra started his journey in the world of astrology.
Sanjeev Ranjan Mishra
Astrologer & Vaastu Consultant
With 42+ years of experience across all major branches of Vedic Astrology, both as a professional and a teacher, Sanjeev Ranjan Mishra continues to be a vastly respected powerhouse in the world of astrology.
Widely considered as a leading authority on technical nuances of Nadi Astrology, his former students are now well established astrologers in three continents.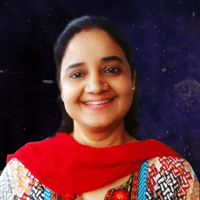 Mamta Mishra
Astrologer & Vaastu Consultant
With 20+ years of professional experience as a Vedic Astrologer, Mamta Mishra comes from a family where astrology has been ingrained since generations. 
Mamta Mishra's advisory is focused on how to adapt to a situation to get the best possible results. For this, she is often treated as a life-coach and a personal friend by clients who seek her counsel on career, marriage or other aspect of life. 
Arsh Mishra
Astrologer & Vaastu Consultant
With over 8 years of experience in astrology, Arsh Mishra has been known as a professional astrologer and teacher through various social media platforms in the past few years. 
Arsh Mishra's primary expertise lies in simplifying concepts of astrology for the common population and providing a holistic life-approach to clients based on practical approaches to a problem rather than typical astrological remedies.